6 Ideas For Your Outdoor Living Space
Posted:
May, 14, 2019 |
Categories:
Blog | Tips & Trends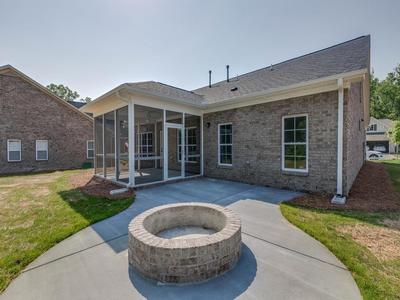 Sweet springtime is in full swing, and we're in relaxation mode... What could be better than soaking up the sun and enjoying leisure in your private Isenhour Homes backyard? From colorful accent pieces to natural decor, we have plenty of ways to make your outdoor space blossom.
Whether large or small, your outdoor space can be maximized to reach its full, insta-worthy potential with the right accessories! Take a look at a few of our favorite ideas:
More Space, More Fun
Throw Some Shade: In your spacious Isenhour Homes backyard, add pops of flair (and much-appreciated shade as the temperatures rise) with a wide, sleek umbrella. Light, bright colors like yellow go great when they match things like patio chair cushions, and neutral colors like tan go with any color scheme or homestyle. Pro tip: if you throw a lot of dinner parties at night, choose an umbrella with LED lighting.
Get Campy: Small, compact, and easy to use, fire pits come in all designs and shapes, and add a nostalgic spark to your outdoor space. Set up a food station from a two- or three-tiered shelf, where you can rest supplies for everyone to enjoy: think chocolate, marshmallows, graham crackers, and sticks. Who says late-night s'mores are only for kids? Your family and friends will be happy campers once again.
Water You Waiting For: You don't need to break your wallet to incorporate luxury into your beautiful space. ICYMI: water fountains are making a comeback with contemporary, chic designs. Coming in all shapes and designs, from multi-tier to basalt, you're sure to find a gorgeous piece that suits your style and adds the relaxing sound of rippling water to your space.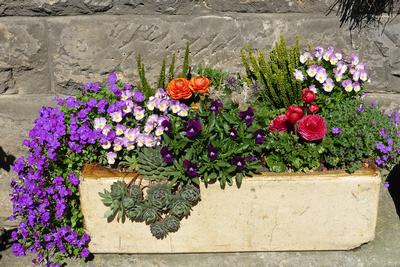 Big Ideas for Outdoor Spaces
Let it Grow: Container gardens are on the rise, and they've certainly caught our eye… Give pops of life to your space with your favorite bright fruit or flowers grown in trendy planters like metal and cedar.
Secret Garden Tip: Springtime is all about leisure and comfort, so why not rest your drinks on something stylish? A compact garden accent table adds a hint of chicness to your patio without overwhelming the scenery and small space. Whatever color or design floats your boat, your drinks are sure to look (and stay) cool.
Love Letter to Spring: As your guests come and go for gatherings and dinners outside, encourage them to write a little message in your DIY message center. A blackboard and colorful chalk is all you need to give your space a sweet, personal touch.
If you're ready to enhance your life with a gorgeous outdoor space, build your new home with Isenhour Homes! With us, you'll have the perfect, private backyard to entertain friends while being close to the center of town. For more information on our homes and communities throughout North Carolina, please visit our website or call 336-659-8211 (Triad) or 910-363-1620 (Brunswick Beaches). We can't wait to welcome you home!
---
---
By Isenhour Homes