7 Reasons Why Homeowners LOVE Open Floorplans
Posted:
January, 15, 2021 |
Categories:
Blog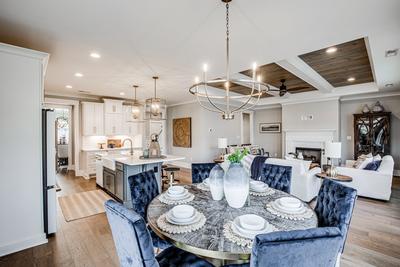 Open floorplans have become more popular in recent years. An open floorplan is essentially two or more traditional spaces joined together to form a much larger, grander space. Typically, these rooms would be separated by a wall or door, but an open floorplan's objective is to join the great room, kitchen, and casual dining area into one spacious environment. Here are 7 reasons why homeowners LOVE open floorplans.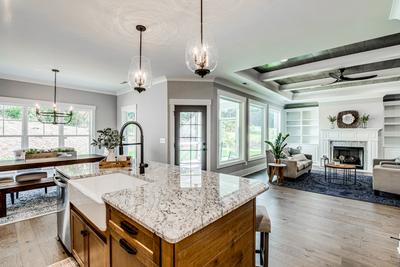 1. Entertaining - Open floorplans make entertaining enjoyable. They create a seamless flow from one room to another making hosting a dinner party or playing games with the family much easier and more comfortable.
2. Light - With open floor spaces and less barriers, lighting is shared among the open spaces from either installed lights or abundant windows.
3. Flow - Open floorplans mean open flow. You can easily move throughout these rooms during the day, creating less stress, less chaos, and less disorder.
4. Feel - These type plans can make the home feel bigger, since there are no walls or doors to section off parts of your house.
5. Modern - These are becoming the modern "go-to" floorplans for multi-tasking families trying to cook, help with homework, and watch children play all in the same open area.
6. Safety - Parents are loving this openness as it can be safer for the kids. They can keep an eye on the children while doing other activities.
7. Efficiency - Some experts say these types of floorplans have improved energy efficiency. The absence of barriers allows the air to flow more freely making it easier to cool and heat. And the shared lighting from installed fixtures and many windows may cut down on the energy bill.
Contact us today and start building your Open Floorplan!
---
---
By Isenhour Homes