And the Color of the Year is.....
Posted:
February, 1, 2023 |
Categories:
Blog
Sherwin-Williams is happy to introduce its 2023 Color of the Year - Redend Point SW 9081. "In this soft and soulful netrual, we know what it is to feel cared for, to appreciate what we have, to create deeper connections as we move through the world." "It is the perfect blush-beige shade to channel comfort and coziness."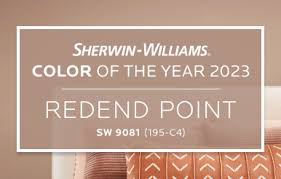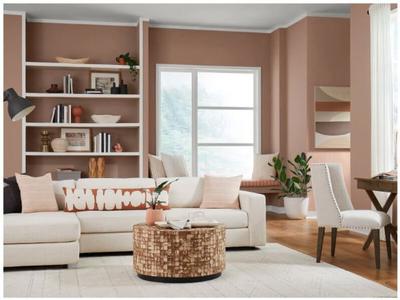 "Redend Point SW 9081 is a nourishing and intriguing hue, an inviting neutral inspired by the deep care we feel for our communities, our connections and our crafts. It is subtle, warm and restorative, suitable in commercial or residential spaces where mind and soul can relax and be refreshed.
Uplift spirits and uncover the beauty of any environment with this new essential color that is just as heartening and intriguing as it is versatile and usable."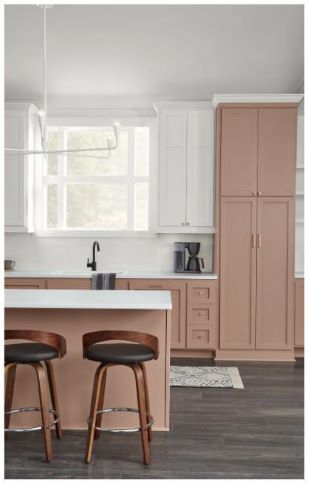 "We wanted the 2023 Color of the Year to reflect what we've been seeing in terms of neutrals warming up," says Sue Wadden, director of color marketing at Sherwin-Williams. "Homeowners are opting for warmer whites, beiges, pinks, and browns. Redend Point SW 9081 is an earthy color, and its subtle pink undertones exude a feeling of warmth and exploration—something people want to feel in their homes. It also leans into the macro trends we're seeing around empathy and care culture. While self-care is incredibly important, care is also about looking out for each other and our communities."
" It pairs particularly well with white, which can help balance out the bolder notes of the Sherwin-Williams Color of the Year 2023, but the earthier tones of Redend Point will also pair particularly well with wood tones and the natural textures that have taken the design world by storm in recent years."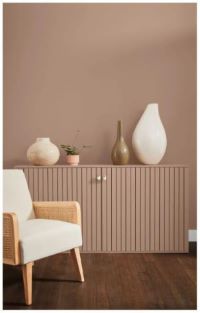 "As with most major color decisions, test Redend Point out before you commit. Try a paint sample or peel-and-stick sample on your space before you pull out the paint brushes. You can also consider smaller ways you can bring in the color before you go all-out.
If you are committed to bringing Redend Point into your home, Sherwin-Williams has partnered with Etsy to curate a selection of home decor items that perfectly complement this blush-beige. The range of wall art, vases, lighting, and other decor from Etsy sellers is sure to inspire some creative combinations and help you make the most of this earthy color of the year selection."
https://www.etsy.com/featured/sherwin-williams-color-of-the-year
To view the colors to pair with Redend Point or to order color samples, feel free to check out Sherwin-Williams' website at http:// https://www.sherwin-williams.com/en-us/color-of-the-year-2023.
---
---
By Isenhour Homes