Create Your Dream Home at Our Design Gallery
Posted:
July, 3, 2019 |
Categories:
Blog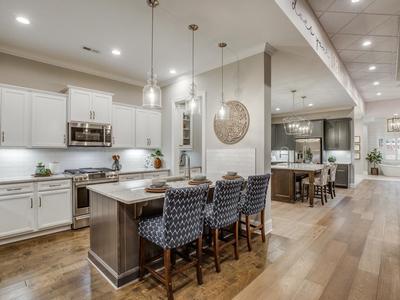 When you step into one of our gorgeous Isenhour Homes design centers, you'll instantly realize that your dream home is here! From exterior colors to wood finishes to stone for your fireplace, our centers have all of the pieces to make your dream home a reality! Are you ready to design the space you were destined for?
After you've selected your desired community and floor plan, one of our professional designers will assist you throughout every part of our design process to help you make the perfect selections. With our expertise and guidance the whole way, your finished product will look exactly like the home you've always envisioned.
While other homebuilders make the homebuilding process complicated, Isenhour Homes believes in the power of simplicity. When every step is organized and easy to follow, you feel both confident and excited during this special experience. Of course, there's nothing more memorable than selecting the look and feel of your home, so we've made this part of your journey just as easy and convenient as everything else.
With a designer that's not only skilled and knowledgeable, but also caring and attentive, your experience is so much sweeter than you ever could've imagined. The personalized service you'll receive, whether in our Triad Design Gallery or Southport Design Gallery, will remind you that your priorities always come first, and that we always build your home as if we were building it for our own families.
By creating curb appeal with different exterior colors, lighting, and accents, and personalizing the interior to your heart's desire, you'll get to come home every day to exactly what you want. Our superior products from the finest materials, including premium tile backsplash, elegant dining room lighting fixtures, high-impact stone, wood finish, and so much more, ensure that your home is the contemporary and stylish oasis you deserve.
Once you select the perfect Isenhour Homes floor plan, the real fun begins... To learn more about our communities throughout North Carolina and to start experiencing the design process, please call 336-659-8211. We can't wait to get started designing your dream home!
---
---
By Isenhour Homes