Happy National Ice Cream Day - Sunday, July 18, 2021
Posted:
July, 15, 2021 |
Categories:
Blog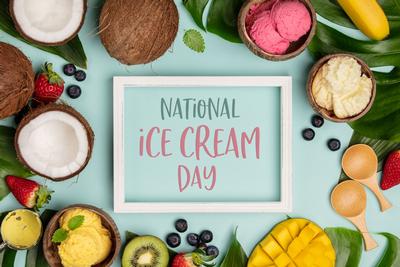 Every year, National Ice Cream Day is celebrated on the third Sunday in July. This summer, the day set aside to honor every yummy ice cream flavor is July 18th.
Some fun facts....
In 1984, President Ronald Reagan officially declared July as National Ice Cream Month and established National Ice Cream Day on the 3rd Sunday.
Ths Unites States enjoys 48 pints of ice cream per person every year on average, making the Americans the number 1 consumers of ice cream worldwide.
The top five ice cream flavors: Vanilla, Chocolate, Strawberry, Chocolate Chip, & Butter Pecan.
According to the Guinness World Records, the largest ice cream sundae was make by Palm Dairies Ltd. in Alberta, Canada, in July 1988. It consisted of 44,689 lbs. 8oz. of ice cream, 9,688 lbs. 2 oz. of syrup, and 537 lbs. 3 oz. of topping....make the total weight of the sundae a whopping 54,914 pounds 13 ounces.
More ice cream is consumed in Long Beach, California than any other city in the United States.
President Thomas Jefferson was a huge fan of ice cream. In fact, there is a recipe for vanilla ice cream in the Library of Congress that was hand-written by Thomas Jefferson.
Several shops will be offering free giveaways or other special offers to celebrate the day. In years past, Baskin-Robbins, Dewey's Bakery, Dairy Queen, Cold Stone Creamery, Carvel, Dippin' Dots, Whole Foods, Ben & Jerry's, McDonald's, and Publix have offered free or reduced-priced ice cream in honor of National Ice Cream Day.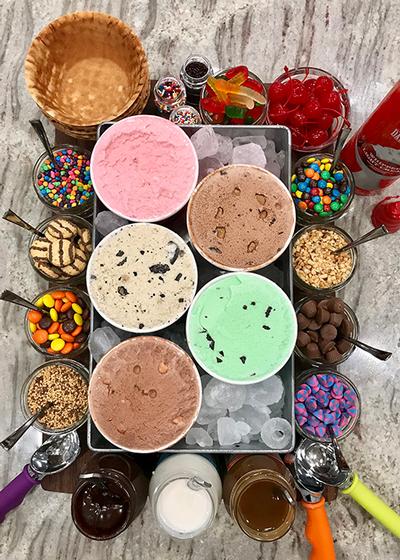 You can also celebrate National Ice Cream Day by inviting your family and friends over to host a "build your own ice cream sundae" party, complete with all the fixings.
Different flavors of ice cream
Ice Cream cones or waffle bowls,
Toppings: M&Ms, gummy bears, baking chips (chocolate, butterscotch, or mint) , Oreo pieces, chopped nuts, Reese's Peanut Butter Cups, Reese's Pieces Peanut Butter Candy, strawberries or other fresh fruit,
Sprinkles
Whipped Cream
Cherries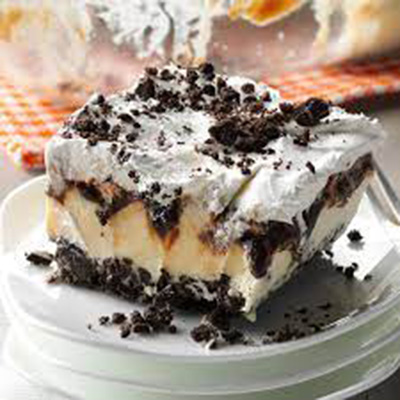 Here's a delicious recipe for you to try from Taste of Home.
Ice Cream Cookie Dessert
INGREDIENTS:
1 package (15-1/2 ounces) Oreo cookies, crushed, divided
1/4 cup butter, melted
1/2 gallon vanilla ice cream, softened
1 jar (16 ounces) hot fudge ice cream topping, warmed
1 carton (8 ounces) frozen whipped topping, thawed
DIRECTIONS:
In a large bowl, combine 3-3/4 cups cookie crumbs and butter. Press into a greased 13x9-in. dish. Spread with ice cream; cover and freeze until set.
Drizzle fudge topping over ice cream; cover and freeze until set. Spread with whipped topping; sprinkle with remaining cookie crumbs. Cover and freeze 2 hours or until firm. Remove from the freezer 10 minutes before serving.
---
Whatever flavor of ice cream, or topping, or sauce you like, make sure to spend time enjoying National Ice Cream Day with your family & loved ones.
---
---
By Isenhour Homes