How to Pick Window Treatments for Your Home
Posted:
March, 7, 2023 |
Categories:
Blog
Many of us accept whatever window treatments already exist in the houses we buy. But think about it: Your windows conduct natural light and are the framework for what may be a beautiful view. Maybe "window dressing" should have a more important role in homes.
Using Or Losing Natural Light
How the light plays in a room can enhance your decor and draw visitors' eyes to a focal point; the fireplace, perhaps a table arrangement. You want to take advantage of natural light with the right window treatment.
You may also take control of natural light with blinds, shades, and curtains. Is one better than the others?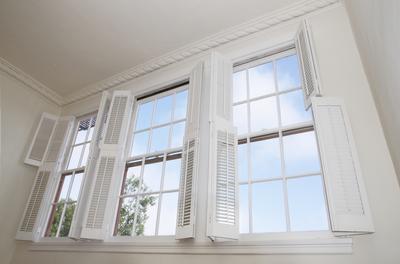 Types Of Window Treatments
When asked if he preferred shades or drapes, designer Jonathan Adler replied, "Why choose? I like to layer window treatments for dimension and texture!" Layering gives you more options and can add to your room's form and function. Mix-and-match window treatments include:
Blinds – These are cost-effective window solutions, but they don't necessarily look "cheap." You can choose from faux wood, wood, or textured/woven fabrics.
Curtains – Never out of style even though styles come and go, "curtains take guts," says writer Megan Buerger. Between fabric choices, patterns, custom vs. stock, and length — well, it's just difficult to commit.
Shades – Shades have become more popular recently. Types of shades include roller, Roman, blackout, and gentle pull-down cellular. They can be made of solid fabric or — in the case of honeycomb (cellular) shades — can be a blend of paper, lace, and/or fabrics. Cellular shades can save you as much as 20% on your energy bill, too.
Shutters – Outside shutters can raise your curb appeal and property value. Consider them more of an investment than a window solution. Indoor shutters are stylish!
What's Trending In Window Treatments
There's a fine line between trendy and dated. Remember plastic-backed vertical blinds? They clicked and clacked and were out of fashion in the blink of an eye. Here are 2018 window treatment trends that may have a longer life:
Cellular shades – Energy conservationists, as well as minimalists, love the clean-cut, easy style and potential energy-saving properties of cellular shades. Also trending are banded shades, which alternate sheer and solid bands in a single shade.
Color – Don't be nervous! Shades of white and beige-gray will never go out of style, but splashes of color are adding life to drab rooms. With color, you can even make your window treatment the room's focal point.
Floor-to-ceiling curtains – Here's a design trick to make a small room larger: The higher you hang your curtains, the bigger the room will appear. You can bravely go where even your windows don't reach — the top of the wall.
Have fun "dressing" your windows!
Entire Article from Margaret Rudd - https://happyplace.margaretrudd.com/client-articles/2023/02/23/how-to-pick-window-treatments-for-your-home-2?utm_source=delta_media_group&utm_medium=email&utm_campaign=mcfl&utm_content=How+To+Pick+Window+Treatments+For+Your+Home&utm_term=dmg_56600015&puid=13162681
---
---
By Isenhour Homes