Life's Better at the Beach!
Posted:
May, 22, 2019 |
Categories:
Blog | Tips & Trends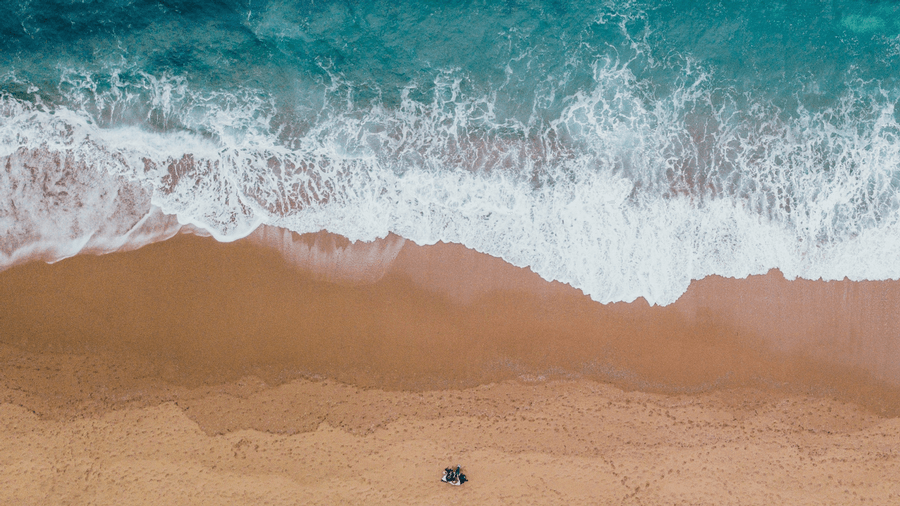 The soothing wave sounds, the smell of the sea air, the endless sunshine… There's truly nothing like spending time near the water. A waterfront home not only provides picturesque views day in and day out, it also offers health benefits that you may have not known about!
At Isenhour Homes, we're excited to make your dream a reality. Our 4 gorgeous communities in Brunswick are built with you in mind, so you can finally live the laid back, beach lifestyle you've always imagined for yourself.
Holden Beach:
Wave goodbye to your stressors and say hello to luxury. In Holden Beach, just outside of your spacious and cozy home, warm sandy shores are waiting to make your feet (and your heart) happy.
Here, you have 10 incredible floor plans to choose from, as well as hundreds of options to personalize the details of your home to your exact liking. From beautiful granite countertops to hardwood floors to outdoor showers, the features of your home are just what you've been dreaming about. You'll never run out of good old vitamin sea.
H20 Fun Fact: Water doesn't just create a more fun life, it creates a healthier life. Reduced stress, relaxation, and vitamins from the sunshine boost your immune function — so go ahead and say shell yeah.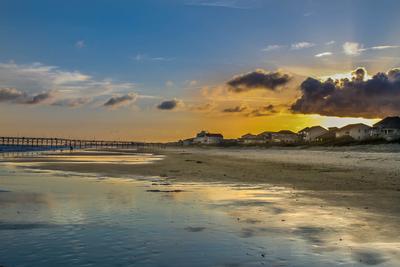 Oak Island:
Quaint, peaceful, and entirely beachy, Oak Island is all about finding and experiencing true happiness. Imagine blue skies, calming waves, and the sand beneath your toes… right outside of your home!
We currently have 11 gorgeous floor plans available, as well as 5 stunning homes that are ready to move into now! Experience the sweetness of the coast as you enjoy a cocktail in the afternoon on your covered front porch. In Oak Island, life really is a (sea) breeze.
H20 Fun Fact: Did you know that the sound of waves is a form of white noise? Simply listening to the ocean can relax you and help you sleep better at night. Who says you need technology for your best sleep ever?
RiverSea Plantation:
Nestled along the beautiful Lockwood Folly River in Bolivia, RiverSea Plantation is where your best days await. With 2 move-in-ready homes under construction and 5 unique floor plans to choose from, you have the freedom to pick the home that's perfect for you.
This one-of-a-kind community includes amenities like indoor and outdoor pools, a clubhouse with a fitness center, tennis courts, fishing ponds, boat storage, walking trails, and so much more. Live comfortably in a contemporary living space that comes complete with a patio, hardwood floors, granite countertops, a spectacular master suite, and of course, options to customize.
H20 Fun Fact: When you're near water, you naturally enter a meditative state called "the blue mind," which puts you at ease, rejuvenates your senses, and elevates your happiness. Talk about total relaxation...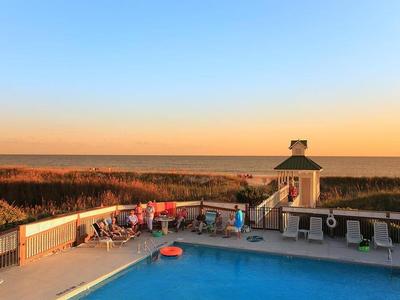 St. James Plantation:
Tucked into colorful, idyllic Southport, St. James Plantation is a 6,000-acre golf and marina community that's so easy to love, and even easier to call home.
With 6 unique floor plans, 1 move-in-ready home, and 2 move-in-ready homes currently under construction, the choice is all yours. Just outside of town and a few miles from the beaches of Oak Island, the options for fun and relaxation are truly endless. This spectacular community offers 4 championship golf courses, swimming pools, fitness centers, tennis courts, walking trails, restaurants, marinas, and a private beach club with an outdoor pool.
H20 Fun Fact: Salt in the water doesn't just remind you of fond beach memories, it actually increases your entire well-being by preserving tryptamine, serotonin, and melatonin levels in the brain.
Water you waiting for? Grab your beach chair and your sunglasses, and welcome the ocean breeze into your home. For more information on our homes and communities in Brunswick beaches, please visit our website or call 910-363-1620. We can't wait to get you settled into your new home!
---
---
By Isenhour Homes