Settling Into Your New Neighborhood
Posted:
August, 25, 2022 |
Categories:
Blog
Whether you're moving across town or across the country, it's tough to feel like the new kid on the block — regardless of your age. Here are five great ways to make friends with your new neighbors and make the move into your new community.
Just Say Hi!
Your new neighbors are busy and most likely won't come knocking to help you unpack. So, if you want to meet your new neighbors, make the first step. Start by making the rounds through your new neighborhood and introduce yourself to everyone. Not only is this a great way to potentially meet new friends, but it's also a great time to get recommendations on things like local mechanics, gyms, grocery stores, and upcoming community events; great information to know after buying a new house.
Take the Kids Out to Play
If you have children, go outside to play. Go to a local park. This will give you an opportunity to meet neighbors with children the same age as yours. Schedule a play date to get your families acquainted. Walking your children to the bus stop is a great way to meet several parents at once.

Host a Get-Together
If you don't like the idea of going door to door to meet your neighbors, you can encourage them to come to you. The simplest way to do this is by hosting a meet and greet. As soon as you're settled, plan a small party and invite only your new neighbors. Keep everything low-key and friendly. You shouldn't ask them to bring anything. Be clear as to whether or not kids are invited to the get-together.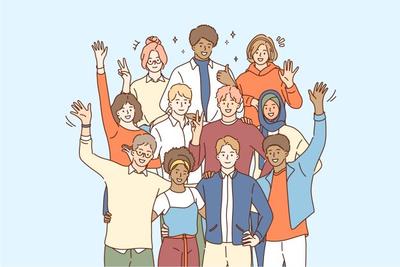 Become an Active Community Member
After buying a house and getting settled in, look for ways you can become an integral member of the community. Sign up to volunteer at things like your local pet rescue, school functions, or 4-H events. You should also consider participating in community rallies and charitable events. The more active you are in the community, the more people you'll meet.

Talk to People
The odds are pretty good that you will run into at least some of your new neighbors while you're running errands around town. It's so important that you make an effort to be friendly and make small talk with as many people as you can in the months after buying a house in a brand-new neighborhood. The few minutes you speak to a cashier, bank teller, or the person standing in line behind you could be the start of a new friendship.
When you buy a house, there's plenty to be excited about during the packing and moving processes. Once you're settled in, roll out the welcome wagon and meet your new neighbors. Your new house and neighborhood will soon be feeling just like "home sweet home."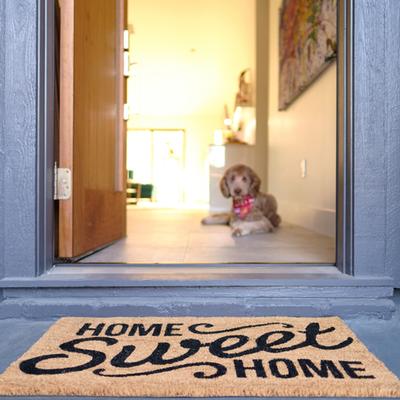 Article from Margaret Rudd https://happyplace.margaretrudd.com/client-articles/2022/06/02/settling-into-your-new-neighborhood-after-you-move?utm_source=delta_media_group&utm_medium=email&utm_campaign=mcfl&utm_content=Settling+Into+Your+New+Neighborhood+After+You+Move&utm_term=dmg_56600015&puid=13162681
---
---
By Isenhour Homes